We Are Gulfstar Corporation
An oil and gas and real estate investment company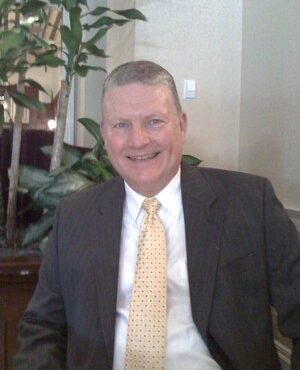 Mark F. Butler Founder & President
---
Mission statement
Our mission is to create a successful and profitable company by leveraging knowledge and limiting risk.
OPPORTUNITY
Our goal is to create a profitable and stable company by earning income from our activities of brokering, investing and consulting services. That income will then be re-invested back into the revenue model increasing the passive monthly income.
We welcome the opportunity to hear from people or companies who have interest in sharing with us their current opportunity so that we may possible partner with them utilizing our experience and expertise in creating a profitable experience for both parties.
I would rather earn 1% of 100 peoples efforts than 100% of my own efforts.
                    John D. Rockefeller
About Us
Gulfstar Corporation a Wyoming corporation established in 2007 as an oil and gas and real estate investment company. Currently the company has interests in the United States, Europe and Asia.
Through its subsidiaries Gulfstar Partners, LLC, GulfstarUSA, LLC and GulfstarChina, LLC. The investment segments operates via private investment funds i.e. Gulfstar Partners I, LP and Gulfstar Capital Partners, LP.
The founder and president Mark F. Butler has 35 years' experience in the securities industry holding or have held FINRA licensing in numerous capacities
as well principal owner of a NASD firm. Currently this firm operates as a Registered Investment Advisory firm (RIA) in the state of Connecticut with several private clients.
The company's oil and gas interests include owning royalty, overriding royalty and working interests as well direct equity ownership in many large and small global energy companies. In China the company anticipates to operate through its GulfstarChina subsidiary which the company obtained its registration certificate from the Chinese government in 2017.
The company's real estate segment operates via its GulfstarUSA, LLC subsidiary. The founder has been a licensed Connecticut real estate broker since 1984 with membership in the Greater Hartford Association of Realtors and its MSL service. In 2017 the founder Butler obtained the State of Florida real estate brokers license and has registered GulfstarUSA, LLC in that state.
Real Estate services will include residential and commercial sales and leasing. Currently the founder is a member of a national referral network that offers services in all states. It is the company's vision to expand the GulfstarUSA brand to all states.
The future vision is to explore real estate service opportunities in other countries. Currently Gulfstar Corporation owns the following domain names;
| | |
| --- | --- |
|  GulfstarCorporation.com |   Gulfstar Corp-Dubai.com |
|  GulfstarUSA.com |   Gulfstar.de (Germany) |
|  GulfstarAsia.com |  GulfstarIndonesia.com |
|  GulfstarCanada.com |  GulfstarPhilippines.com |
|  GulfstarChina.com |  GulfstarIsrael.com |
|  GulfstarSingapore.com |  GulfstarMalaysia.com |
|  GulfstarCorp-India.com |  GulfstarUK.com |
|  GulfstarHongKong.com |  GulfstarAviation.com |